Read Bill's Resume


Get to know Bill's Special Areas of Interest

QUEZON POWER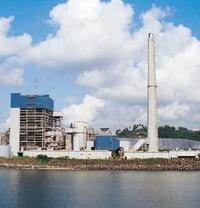 Quezon Power is comprised of a 460 MW coal-fired electric generating facility and a 31-kilometer transmission line in Mauban, Philippines.
Read more...
My entrepreneurial experience started when I was 8 years old. I sold greeting cards door to door to make enough money to buy a bicycle. When I was twelve I started working after school at my father's industrial equipment business. Our customers were ranchers, uranium miners, coal miners and other western Colorado Industrials.
I learned about the critical nature of reliability, problem solving, and customer service and loyalty. In many cases this reliability was a life and death matter.

This experience ultimately taught me to design mechanical and industrial solutions for problems my customers needed to solve.

In 1972 I left the engineering sales business in went into real estate sales.
My real estate career transitioned from selling lots for a land developer to residential sales to commercial properties to investment properties. Within 3 years I was able to open my own brokerage company with my attorney serving as the broker of record. Over the next few years my clients and I brokered, acquired, owned and managed dozens of properties totaling over $300,000,000.
This business taught me to design financial and transactional solutions as well as negotiation, training and management.
| | |
| --- | --- |
| In 1984 I entered the Independent Power Generation business. I created my own company and brought together a highly skilled and diverse support team with all the skills necessary to successfully develop projects. Over the next 3 years I negotiated agreements with 5 different divisions of General Electric, New England Power, Tennessee Gas Transmission, Berkshire Gas, Nova Pipeline, TransCanada Pipeline, Alberta Gas Producers, Northeast Utilities, Western Mass. Electric, the City of Pittsfield, The Massachusetts DEQE, Fluor Daniels and a consortium of lenders. | |
Building a transparent consensus between all of these parties made the construction and operation of the $200,000,000 Wilbur Deloss Williams Cogeneration Facility in Pittsfield Massachusetts a reality. I presided over the company as CEO and Chairman during the construction and operation of the Pittsfield project and the successful initiation of the GE Lynn Riverworks project.
In 1992 I was approached by Manila Electric to assist in rebuilding the generation infrastructure that was expropriated and subsequently trashed during the Marcos regime. What started out to be a 300-MW independent power project gradually evolved and culminated in the financing and construction of the $800,000,000.00 Quezon Power Project providing power to Manila Electric. Over 12 countries and well over a dozen multinational corporations and trading companies were involved in the Philippines projects.
I have also worked with governments and private developers of energy and water projects Malaysia, Sri Lanka, P.R.C, India, Nepal, Bangladesh and Italy. Technologies have included gas fired turbines and combined cycle plants, coal; both stoker and circulating fluidized bed boilers, coal and petroleum coke gasification, waste gasification, ocean wave, slow and medium speed diesel, wind and energy storage.
I've served on numerous industry panels and have participated in executive consensus groups at the well known Keystone Center with U.S. and state regulators, the U.S. Rural Electrification Association, The U.S. Dept. of Energy, and executives from U.S. Investor owned utilities.
I've also worked with the Indira Gandhi Institute in Bombay, India, the Machine Ministry of China and Daewoo of Korea regarding, respectively, alternative energy projects and integration of Chinese manufactured equipment into multi national content energy projects.